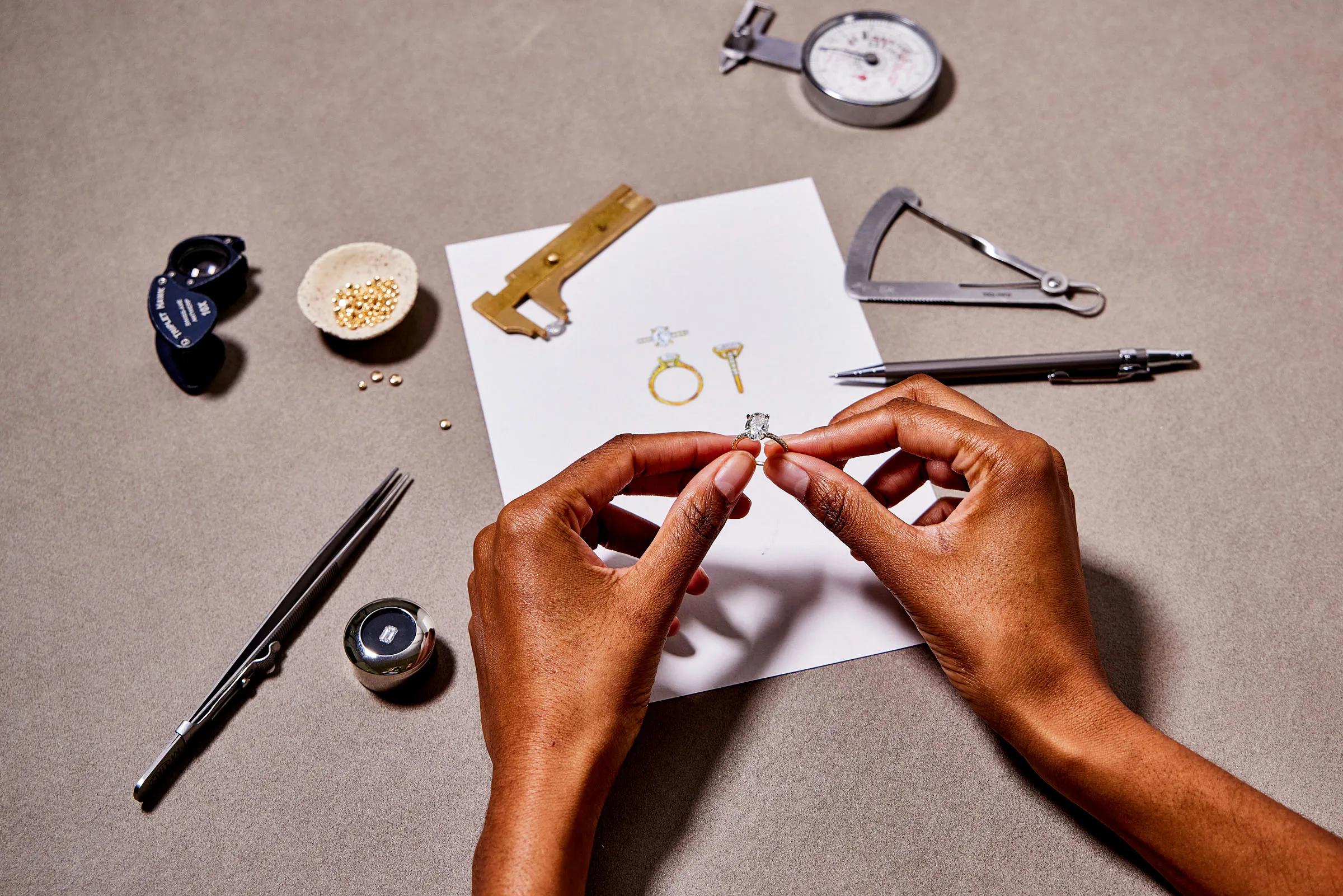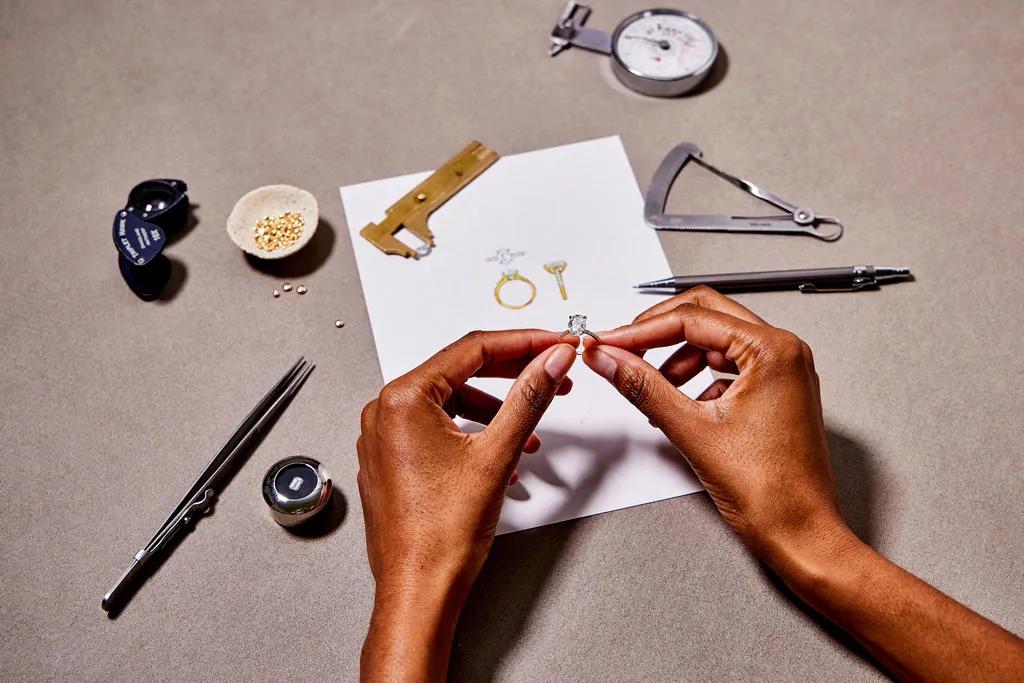 Design, try on & build
YOUR DREAM RING
With the help of a personal designer, you'll design, try on and create a fully custom ring.
Design a ring with your designer. Try it at home to be confident you love it.
Meet Designer
Take our quiz to get matched with your personal designer. Design your ring together over video call and receive a sketch of it.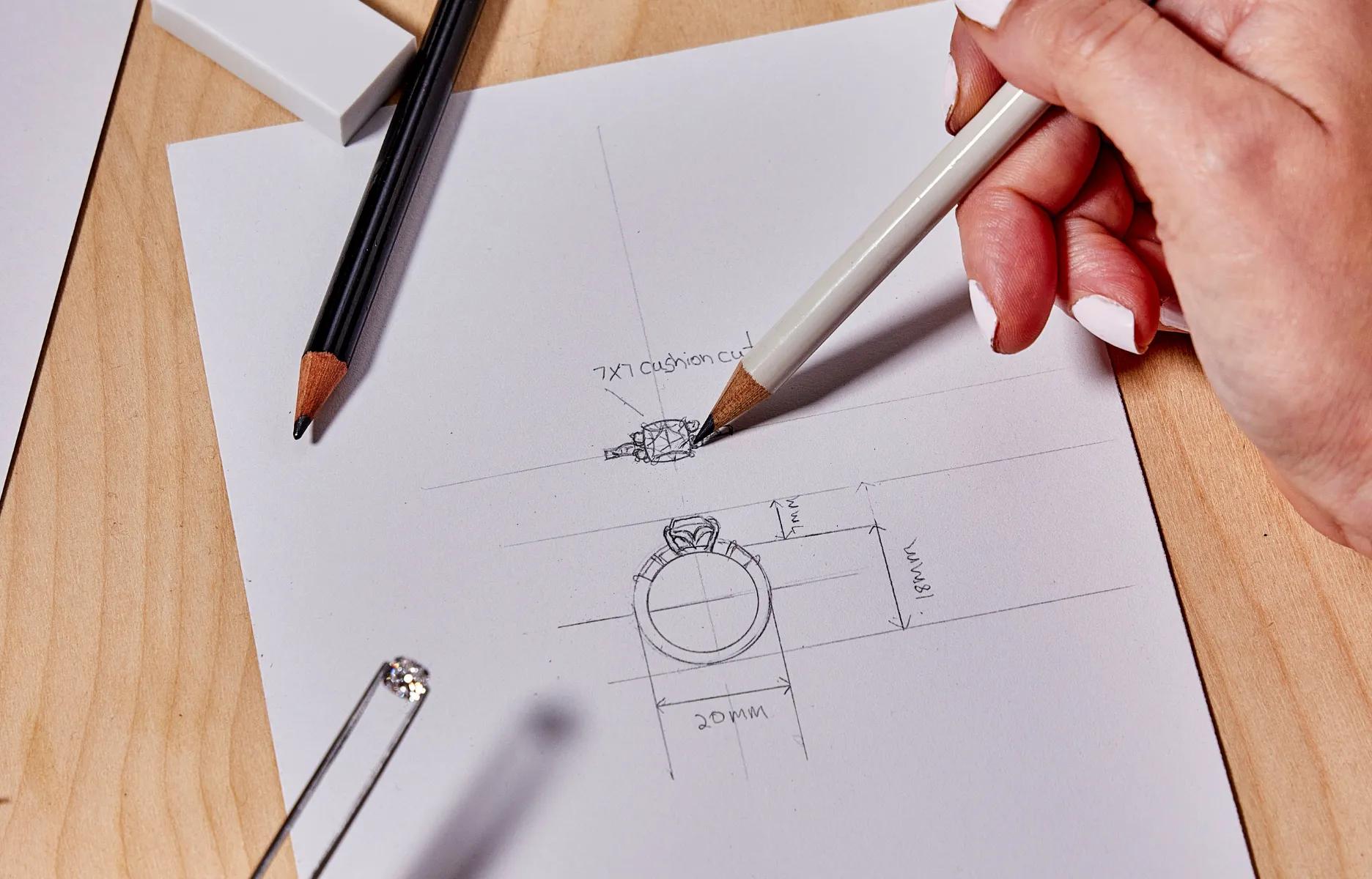 Try on your ring at home
Try your design at home first. Wear it in your daily life to ensure the style is perfect.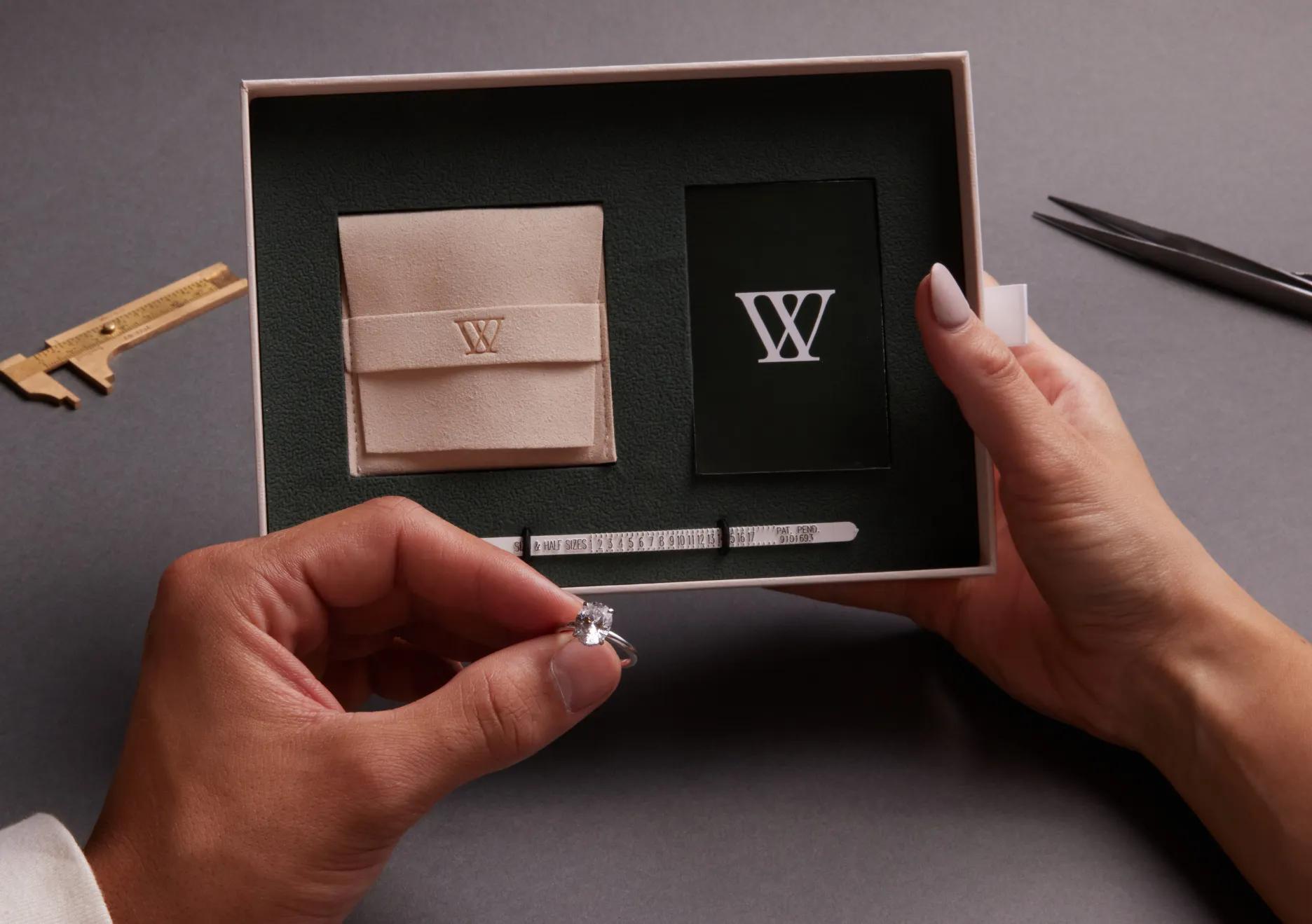 Order your final ring
Your ring is created at our Lancaster, PA workshop and arrives at your doorstep within 3 weeks.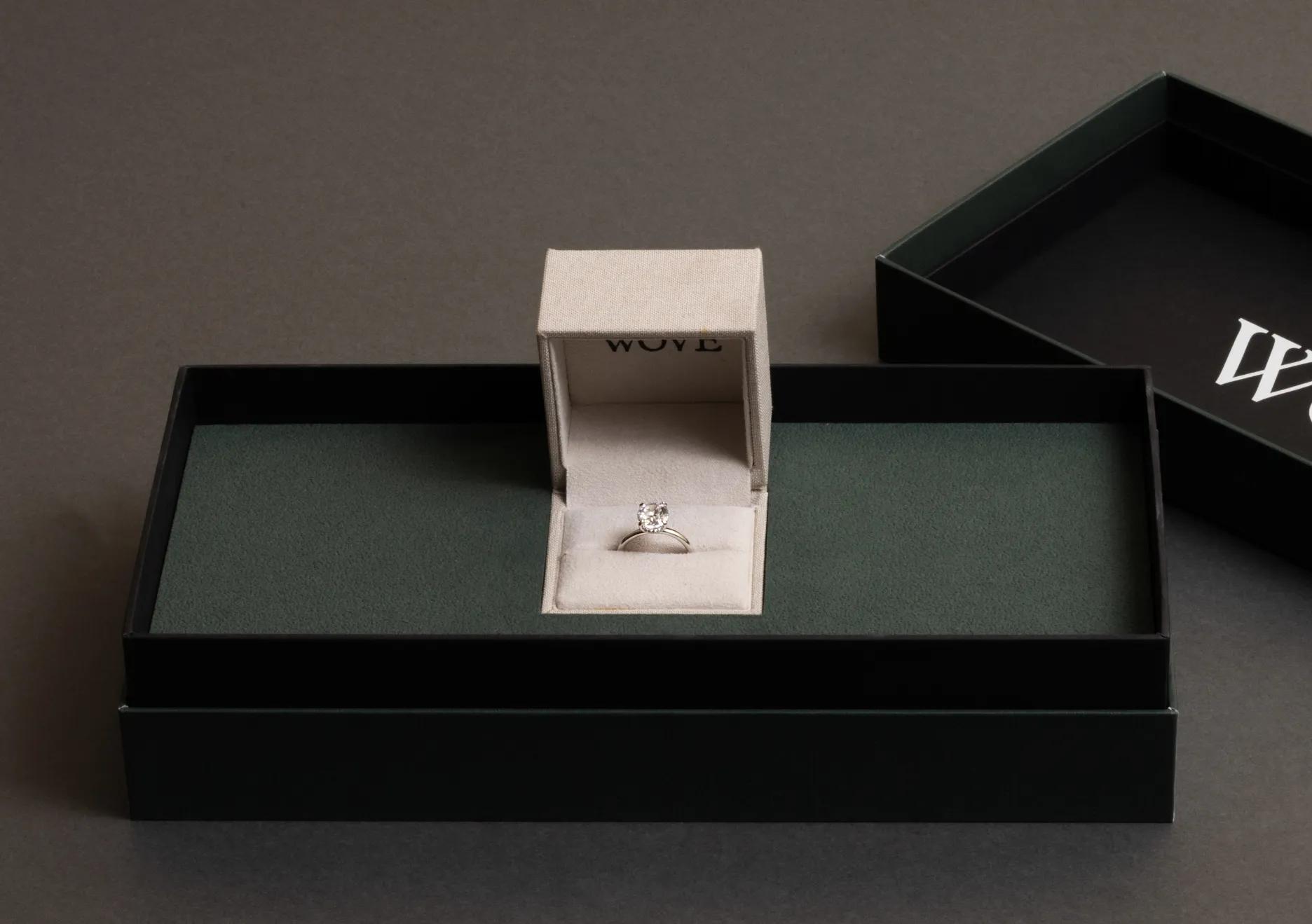 Watch a step-by-step guide to creating a custom ring with Wove. We break down each part of the ring design process from start to finish.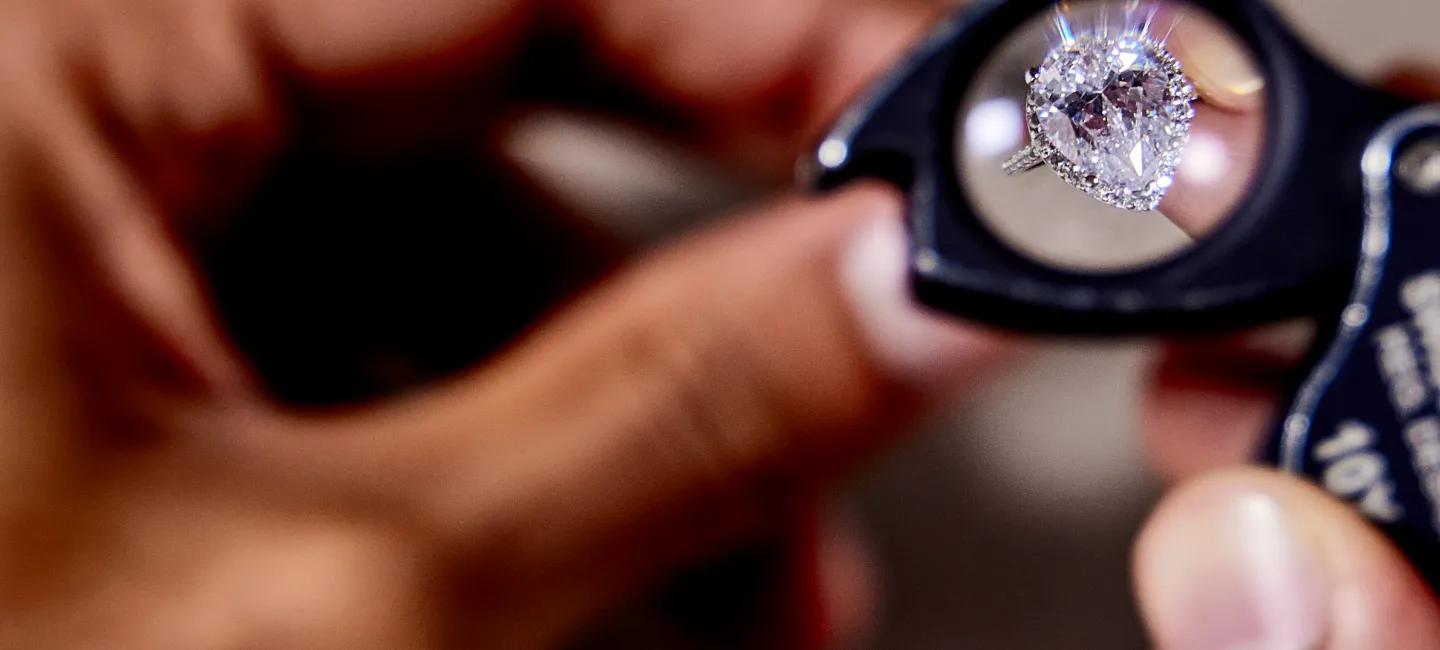 We build you a bespoke ring to ensure your ring is one-of-a-kind, just like your love story.
SWIFTLY CRAFTED
Get a Ring Fast
Your Wove ring is delivered straight to your doorstep faster than the industry average. All of our rings (including custom rings) arrive within 3 weeks.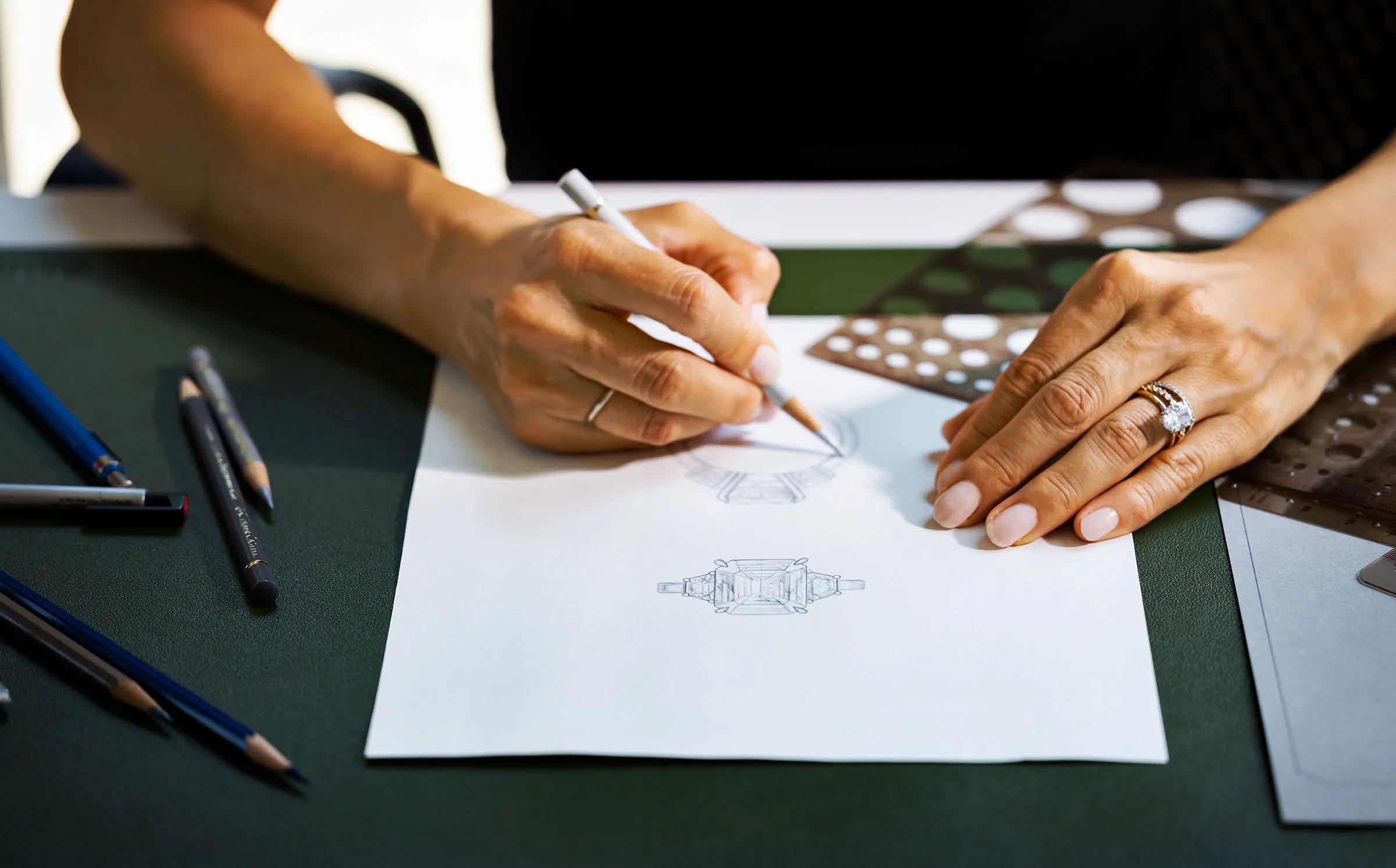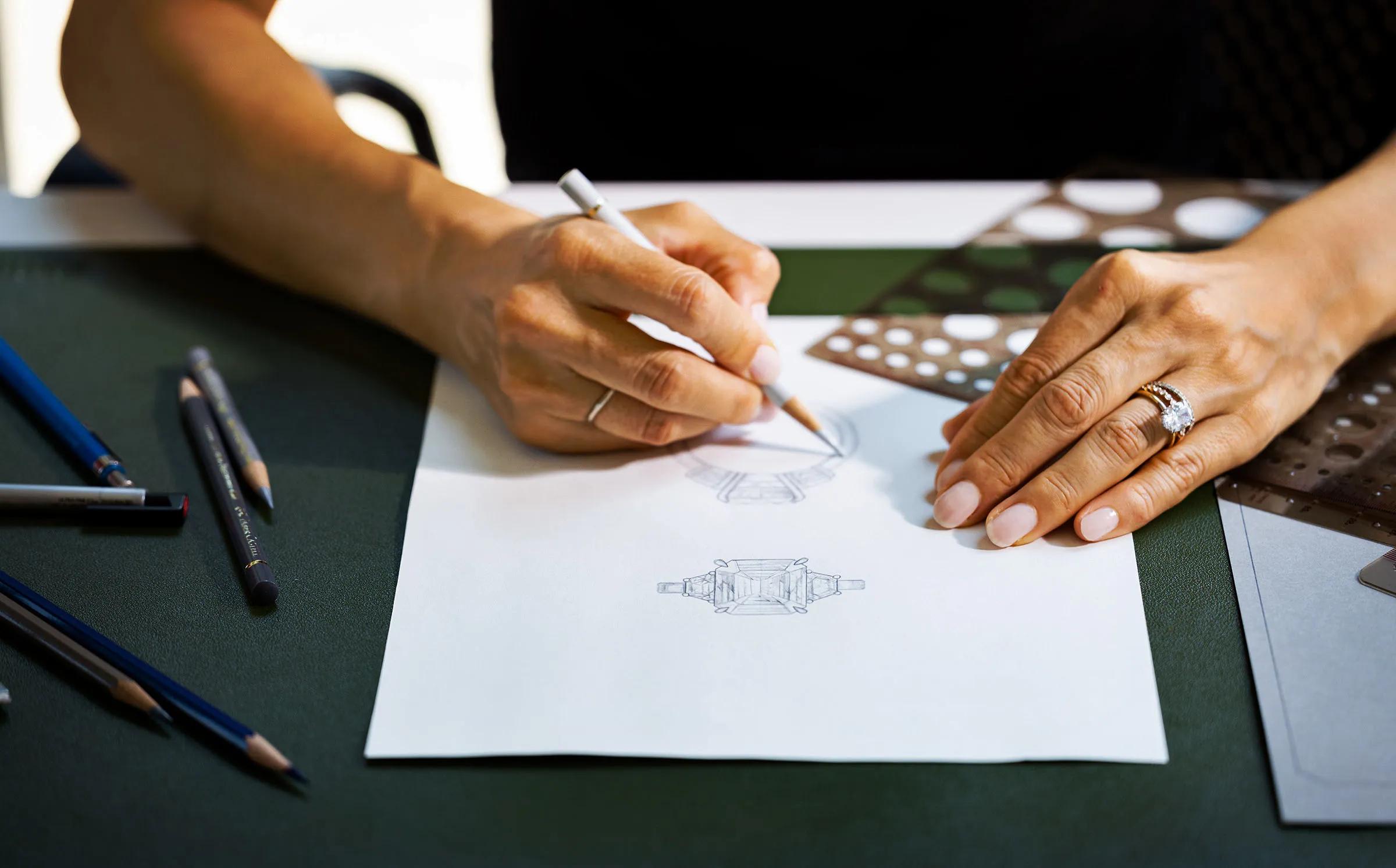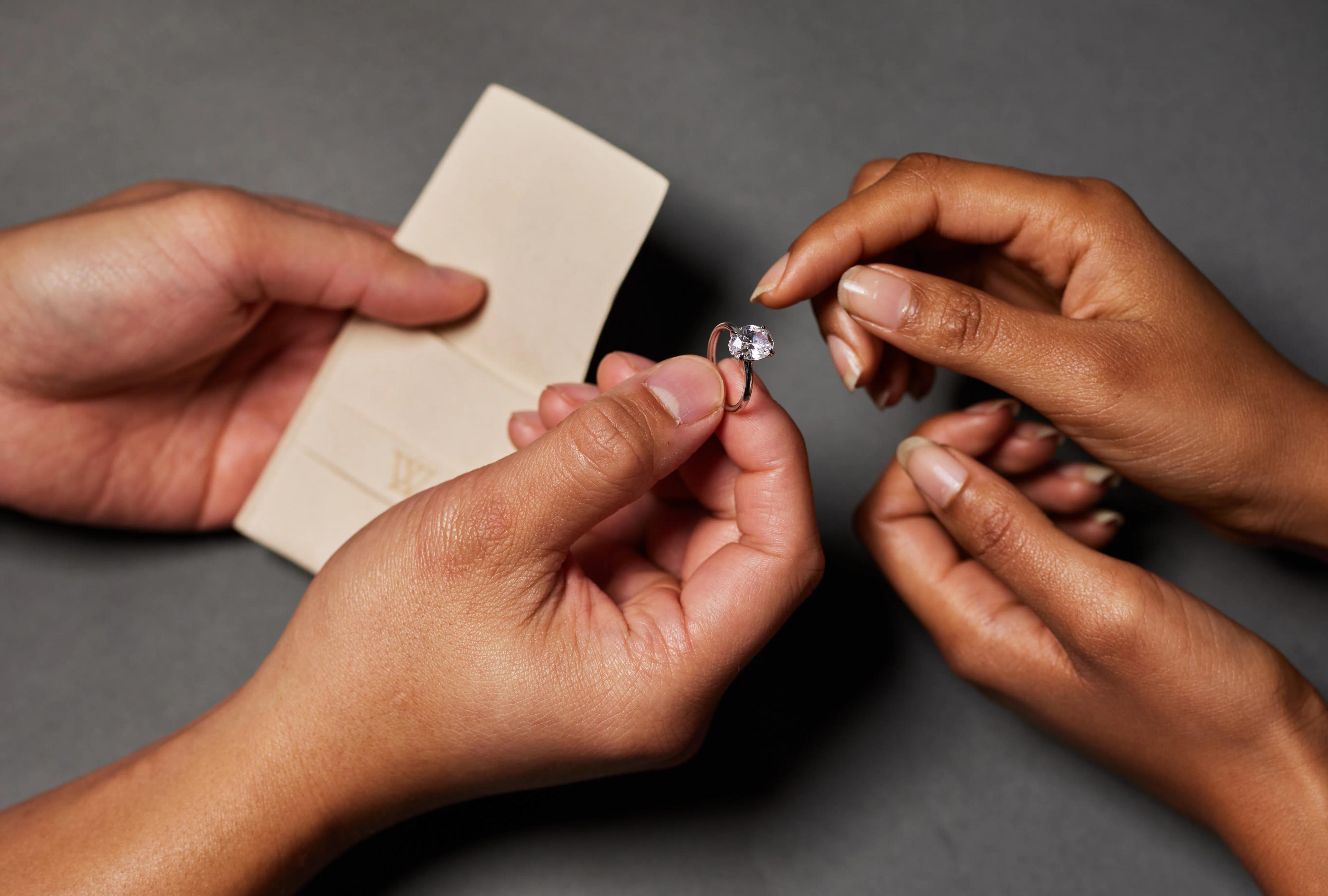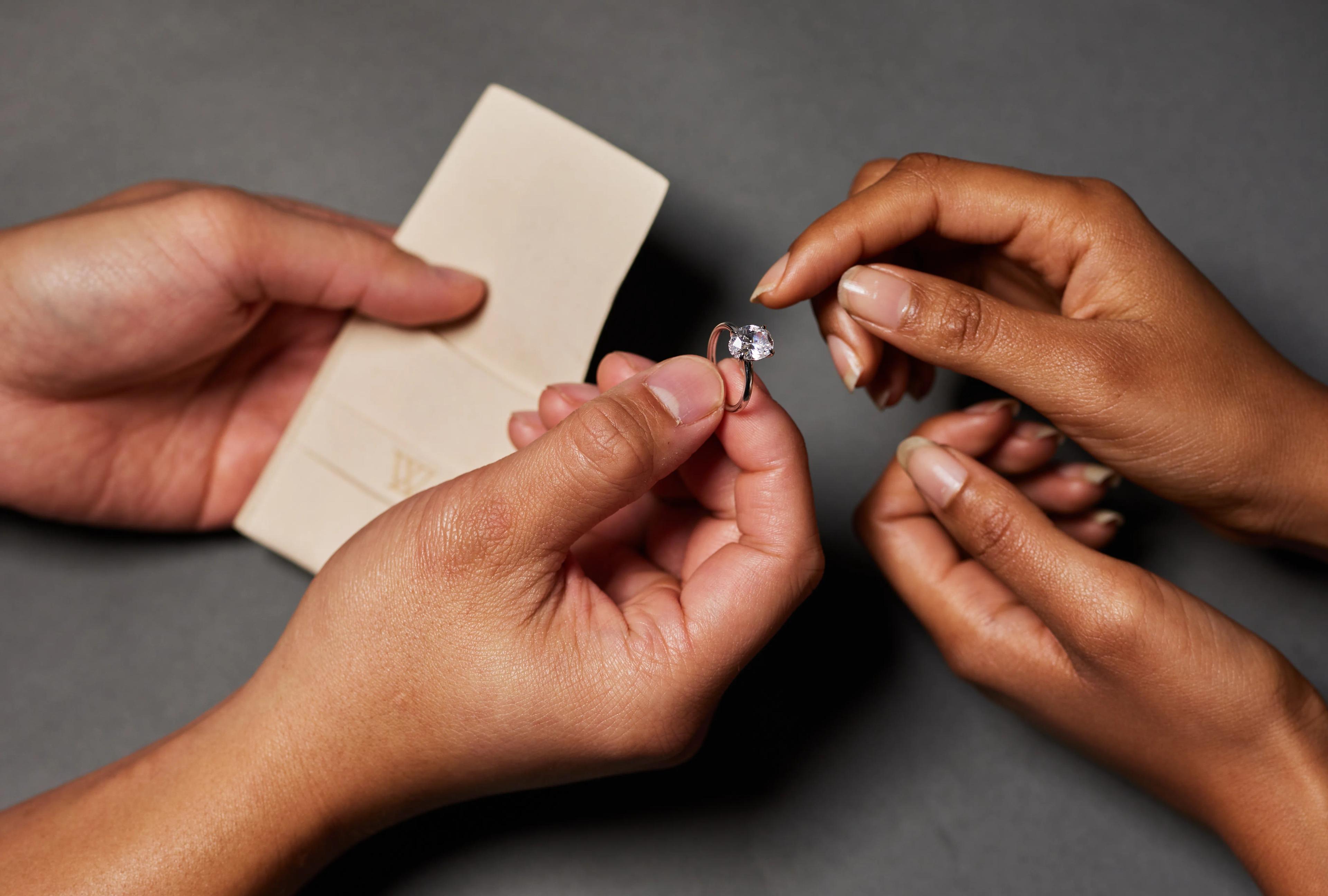 TRY IT ON
Be 100% Certain
The ring looks beautiful through a screen but how does it feel on your hand? Before you purchase your final ring, we create an exact replica of it for you to try on at home so you're certain you love it.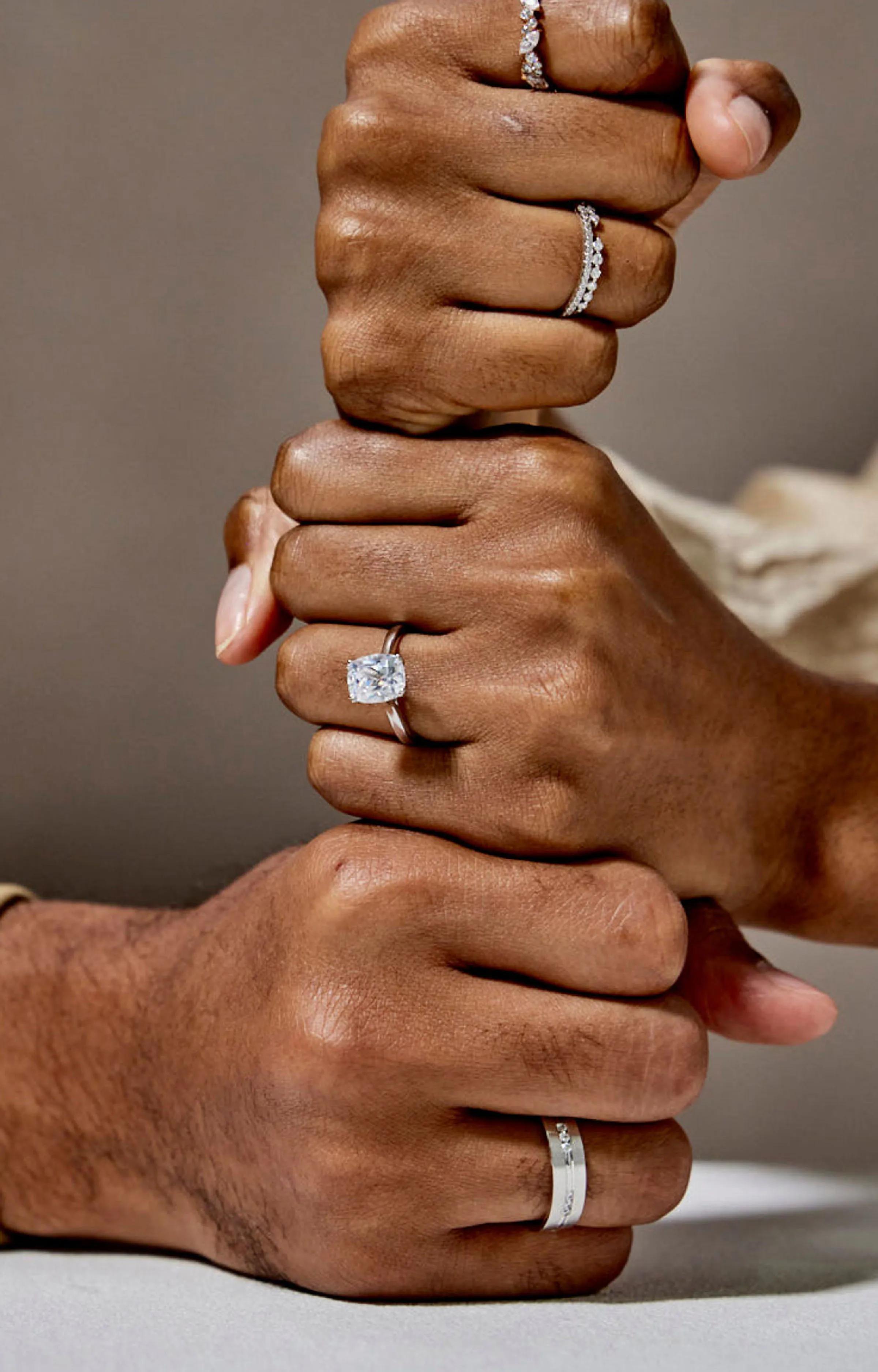 STORIES
Love is cooperation and with our collaborative approach, we empower couples to create their rings together. See how these Wove couples worked together to design their custom rings.
Loved by everyone
Jake D
Wove is an incredible bespoke jeweler to work with if you're looking for an engagement ring! They are incredibly hands on, so while you work remotely with them to build your ring it pretty much feels like everything is in person! Their design team meticulously crafts designs specific to what you want from your ring and works tirelessly to edit the design if you want changes.
Steven R
Coming from a background of literally zero jewelry knowledge, I found the process quite daunting. They educated me on every step of the process, listened to all my questions (no matter how silly sounding), and were patient and gracious throughout. I was able to learn a lot from them and it put me at ease to know I was in knowledgeable and capable hands the whole way.
Betsy E
Wove created a truly gorgeous, quality ring for us. Our designer listened and made just what I was dreaming of. I have purchased a number of fine jewelry items over the years but this was a truly unique and rewarding experience. I love my ring! Would highly recommend Wove to anyone and everyone!
Tom H
I can't speak highly enough about Wove. They took the guesswork out of the entire ring design process. The fact that they iterated on our design and sent an exact replica made it so much easier than the traditional wait-and-see process with in-store jewelers.
Reid F
Cannot say enough great things about purchasing an engagement ring through Wove. I loved getting the replicas in the mail so I could see what different sized diamonds would look like and helped me make a better informed decision.
Meghann H
I was so happy to work with my team at Wove. I was on a short timeline and my team got everything ready and to me in time. I also had a unique design. Everything was handled professionally and quickly.
Design and try out your ring before you decide. Once it's perfect, your final ring is handcrafted by our master goldsmiths in Lancaster, PA and delivered straight to your doorstep.


Still have questions?
WHY WOVE?
Wove offers you the flexibility to create a unique bespoke ring or choose one of our convenient pre-designed ring styles, and provides a try-on ring for either option you choose. Our at-home try-on experience allows you to buy your final engagement ring with total confidence. If you choose to create a bespoke ring, you receive one-on-one service from your own personal jewelry designer who will work with you to design your dream ring. Whether you create a custom piece or choose a pre-designed one, we ensure every ring is delivered to you within two weeks. Wove rings are made entirely in the USA by master goldsmiths and sustainably created with 100% recycled metals and ethically sourced diamonds.
WHAT IS THE DIFFERENCE BETWEEN A PRE-DESIGNED RING AND BESPOKE RING?
The main difference between our pre-designed rings and bespoke rings is that our bespoke rings offer more extensive customization. Choose the bespoke ring option if you want a fully custom design experience. Our bespoke process matches you with an expert jewelry designer who becomes your own personal designer as you create your dream custom ring. Your designer will provide you hand sketches of your design based on your style and preferences, before crafting you a custom try-on ring. Finally, our team of gemologists will work with you to select your perfect diamond before building your final ring at our shop in Lancaster, PA. We offer try-on rings of both our bespoke rings and pre-designed rings so that you can try it at home before you buy.
HOW LONG WILL MY RING TAKE TO ARRIVE?
We work fast! Our try-on rings (both pre-designed and bespoke) take up to 7 business days to arrive to you. Your final ring order will arrive to your doorstep in 3 weeks or less.
HOW MUCH DOES IT COST?
Our pre-designed rings start at $1000, while our bespoke rings start at $6000. Our pricing reflects the value our clients receive from our exceptional bespoke process. On the flip side, we're able to keep our prices competitive due to our in-house production.
WHERE ARE WOVE RINGS MADE?
Unlike other online retailers, Wove rings are handcrafted in-house at our workshop in Lancaster, Pennsylvania. Our goldsmiths are specially trained and have decades of experience making bespoke jewelry. All Wove rings are sustainably created with 100% recycled metals and ethically sourced diamonds.
DOES WOVE HAVE LAB-CREATED OR NATURAL DIAMONDS?
Wove offers both natural and lab-created diamond options. Unless otherwise stated, we use natural diamonds in all jewelry. All natural Wove diamonds contain a GIA inscribed identification number and certification. All lab-created Wove diamonds contain a IGI inscribed identification number and certification. We send all of the GIA & IGI certification documents associated with your diamonds in the final ring box.
ARE YOUR DIAMONDS CONFLICT FREE?
Yes! All Wove diamonds have been assessed by the Kimberly Process to ensure that they're ethically sourced and conflict free.
DOES WOVE OFFER FREE SHIPPING?
Yes! Wove offers free shipping on all purchases in the United States. At this time we are only able to ship our rings within the US and Canada.
CAN I RESIZE MY RING AFTER PURCHASING?
Wove will resize your ring for free up to 100 days following your purchase.
WHAT IS WOVE'S RETURN POLICY?
Wove is committed to creating a ring that you'll love. Wove offers each engagement ring client a try-on ring of their design to ensure that they love their final ring. Once you agree to your final design we will build your final (non-refundable) engagement ring. Understanding the importance of flexibility in fashion, Wove provides a return policy for our Ready-to-Wear Fine Jewelry collection. Pieces from this collection are eligible for return within 30 days from the delivery date. To qualify for a return: The jewelry must be unused and in its original, unworn condition. Upon successful return inspection, a refund will be issued, minus a 10% restocking fee. You are responsible for all shipping and handling charges on returned items. You bear the risk of loss during shipment. We therefore strongly recommend that you fully insure your return shipment against loss or damage and that you use a carrier that can provide you with proof of delivery for your protection. Please make sure to reach out to us at hello@wovemade.com to initiate any returns or to address any queries you may have. Our foremost priority is ensuring your satisfaction with every Wove creation.